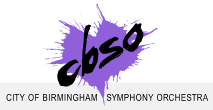 The CBSO Centre
The CBSO Centre was purpose built as a rehearsal space for the City of Birmingham Symphony Orchestra. However, since completion it has hosted many concerts, recitals, theatre productions and dance performances. Although not traditionally known as a conference venue, we have been fortunate enough to persuade the venue to allow us to hold the 2006 YAPC::Europe Perl Conference there.
Main Concert Hall
The main concert hall is the full height of the building and takes up the central space, with offices and supporting rooms around it on 3 floors.
Lecture Room 1
Lecture room 1 is on the first floor, and is classroom size. It will be laid out theatre style to maximise the space available.
Lecture Room 2
Lecture room 2 is on the ground floor, and is used as the band room and the backstage area when gigs are on. It too will be laid out theatre style to maximise the space available.
Workshop Room
The workshop room is a small studio, which is on the 1st floor, and will be laid out almost as seen from the pictures. We plan to have a few more tables and chairs available, but will be a more informal environment for hackathons and hands-on workshops.
Foyer
The foyer will be were you come to sign in to begin your conference experience. If at any time you have questions either for conference staff or venue staff, the registration desk is the place to head for. They can also help with directions around the city if required.
Breakout Area
Tea, coffee, water and biscuits will be served in the breakout area.